Aberglasney
What a great day out is to be had at Aberglasney which is less than 40 minutes from Old Oak Barn
I was lucky enough to go during the first week of July when these few photos were taken.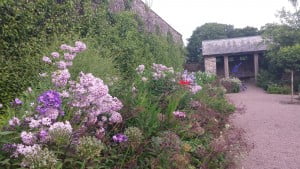 The walled gardens have matured well these last few years - did you know there are over a mile of walls and recently designs have concentrated on planting more climbers than ever!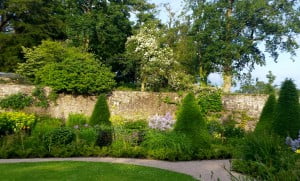 The evening sun catches the light in the middle garden and although not a lot of colour in some parts of the gardens we were struck by how pretty the form and structures are.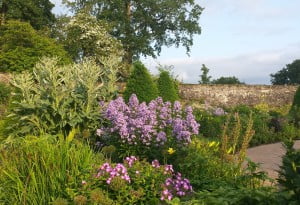 One of the best things about the gardens are its tranquil setting within the landscape of Carmarthenshire.   The story of Aberglasney spans many centuries, but, the house's origins are still shrouded in obscurity. There are constant changes and alterations going on all the time at what must surely be one of Wales's finest gardnes and country houses.
Aberglasney wins funding - July 2015
Aberglasney has just been awarded almost £1,000,000 in a lottery grant click here  for more details to create a new heritage horticulture training facility at the historic gardens. This exciting project aims to provide inspiration and training for a new generation of gardeners as well as students with learning difficulties and school children and is the latest in a line of restoration projects at Aberglasney. Watch this space!