Folly Farm is one of the most popular family day's out in Wales and it is only 30 minutes from Old Oak Barn! We highly recommend a visit especially if you like lions because 2014 sees the addition of a new lion enclosure where a pride of lions from Longleat are settling in well I'm told.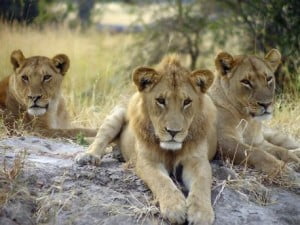 If you buy your tickets online before you go you can make big savings - under 2s are free of charge.
If its penguins you love then this has to be one of the best places for little ones to see them close up. In 2014 several baby penguins hatched out successfully. The big saltwater enclosure has been cleverly designed and we think children will adore seeing them so close up.  Have a look at the link below which shows latest news of the lions and then a baby penguin being weighed for the first time!
Please go to the Folly Farm website for lots more details on this amazing Pembrokeshire tourist attraction.