Best places to see Bluebells in Wales
People often wonder where are the best places to see bluebells in Wales - well here at Old Oak Barn we have our own 40 acre Allt Cwmpalis which visitors can roam freely. It is a semi natural ancient woodland we have been managing for 30 years and provides a haven for birds, wildlife, flora and fauna. These are all typical scenes I took myself with my iphone in early May in our bluebell woods here at Old Oak Barn in 2016.
This particular shot below was taken in a small patch of clearfell which has been replanted with cherry, which if you look carefully you can see are growing well.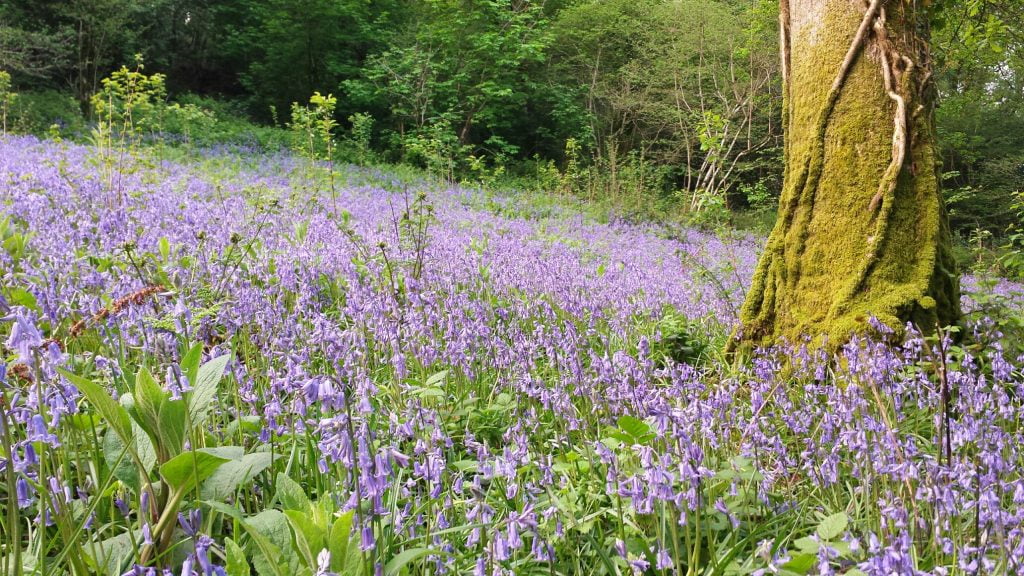 We are so fortunate to be able to see this beautiful sight every year and for those planning a visit in early May the photos below show other scenes taken in the woods in 2016.  The swing which hangs off the old oak is much loved by children and adults!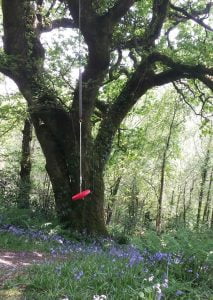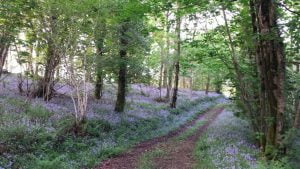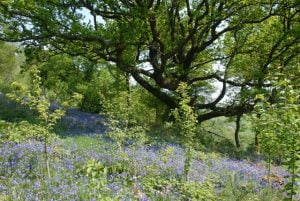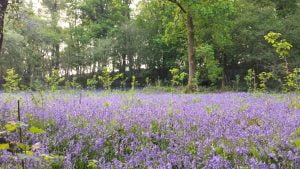 But if while staying here you would like to visit other locations which have bluebells then we can suggest a visit to the following :-
Sometimes there are guided walks for those who love a Bluebell Walk which if you were staying at Old Oak Barn in the first week of May would be ideal. The link will take you to the day planned for Skomer on 8 May which is probably the best week in the whole year to visit the island. Currently we still have some availability early May!  From 1 May for a 4 night break. There are lots of videos on youtube which can prepare you for the amazing scenery in May - Yvonne Stanley posted this one of the Skomer Bluebells for example.