Boat House Laugharne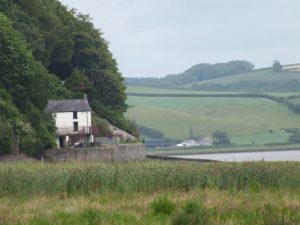 When staying with us here at Old Oak Barn it is very likely you will pop down to Laugharne and visit the Boat House where Dylan Thomas once lived with his young family. The writing shed is on the footpath going to the Boathouse and you will enjoy peering through the window to see where Dylan Thomas penned some of his works for example "Over Sir John's Hill"
The tea room is open all year round and when the sun shines it is a treat to sit on the terrace overlooking the estuary and enjoy some freshly prepared soup or even a cream tea. Almost everything is prepared and cooked on site in the tiny kitchen. You will probably see or hear lapwings, egrets, ducks, redshanks, herons, oystercatchers and even barn owls.  The terrace has breathtaking views of the Taf estuary and the Gower beyond. On a clear day you can see for miles.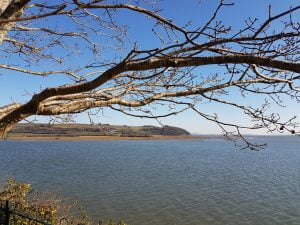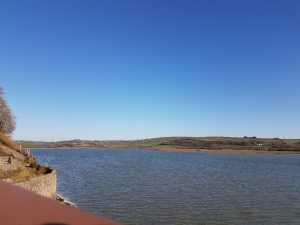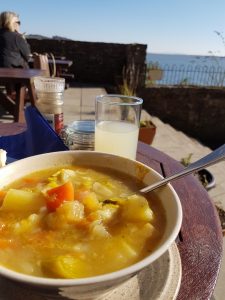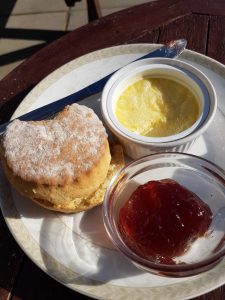 As well as the tearoom, there is a furnished front parlour, an upstairs exhibition area showing a 24 minute film, a shop and toilet facilities.  The Boat House Laugharne is closely associated with Dylan Thomas and it is where he enjoyed some relative stability with his family and he was of course very creative in his writing. There are people sill in the village today who remember him even though he died many years ago in 1953.
The Boat House is open every day of the year except Christmas - please check for exact opening hours which although daily are reduced in the winter months.  Note - the walkway from the free car park is very accessible including for those with pushchairs BUT it ends in a steep flight of steps or a scramble over rocks so do take care if visiting especially when it is wet.