Brecon Beacons - wonderful for walking!
Those who like walking and admiring amazing views may wish to spend a day walking in the Brecon Beacons. The diverse landscape of the much loved National Park makes it an excellent area to explore especially if you are looking for an unforgettable walking experience in Wales. A magical mixture of scenic countryside, peaceful ancient woodlands, adorable villages, and picturesque peaks indicates that there will never be a shortage of amazing vistas and that there will always be a wide variety of walks for everyone.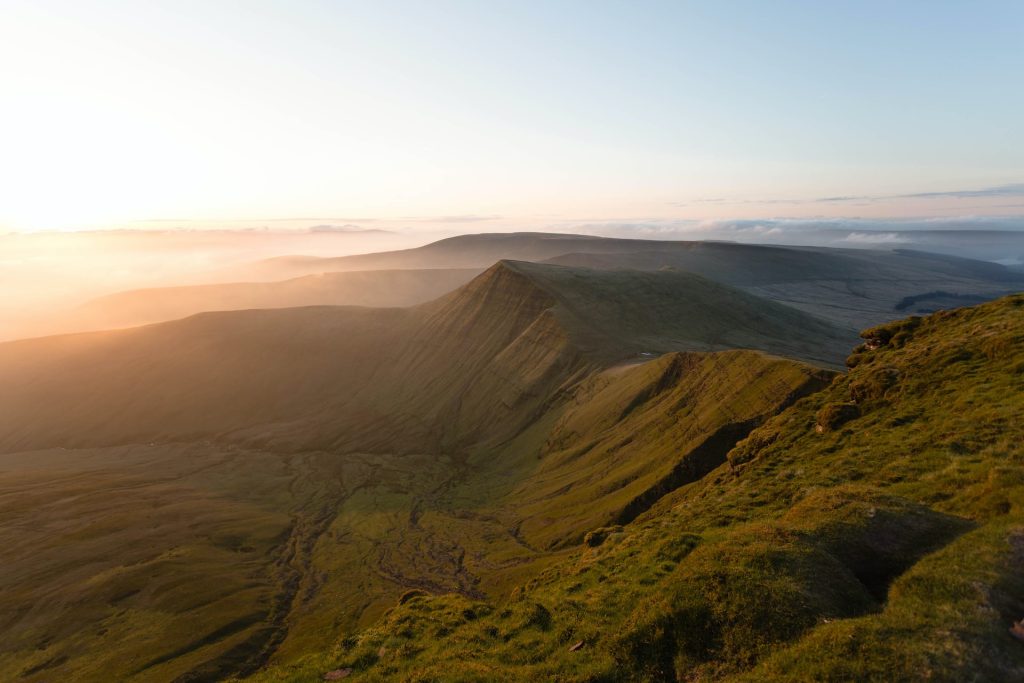 There is a lot of information out there but if you need help with making a plan please ask!
Please check our availability if you wish to walk in the popular months but unlike Snowdon there is always somewhere to park in the Beacons.