Climbing Wall - Overhang in Carmarthen
In Carmarthen there is a wonderful climbing wall ...... set within an old church in the centre of town. Named "Overhang" it offers a range of courses to help those new to climbing find their feet. For more advanced climbers the two walls offer challenge and variety. Also on site is a lovely little cafe.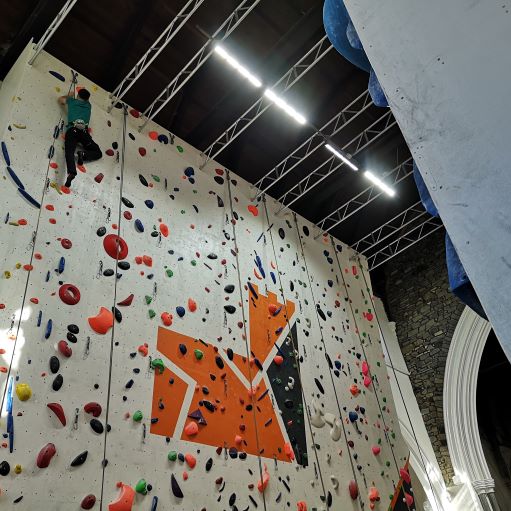 The centre opened in December for just 2 weeks before it had to close due to lockdown rules. It was then actually shut for 5 months before finally reopening once again.
Visit Overhang for more details.
Besides the two huge walls there is a 4mt bouldering wall. With mats to fall on safely!!
Opening Times
Monday - Thursday   10am-9pm
Friday   2pm-9pm
Saturday - Sunday   10am-6pm
Opening times will change in April. Keep an eye open!
hello@climboverhang.com for speedy replies to any questions.
T: 01267 237981 John who often answers will be pleased to respond to any queries. If booking a slot there are of course strict health and safety procedures and parents have to sign up for children accepting T and C. Whole school or class visits can be organised too! And if you are staying here at old Oak Barn then I am pretty sure you would love a visit!
Address is:-
Churchill House
Picton Terrace
Carmarthen
SA31 3DF
Parking is available outside!