Aberglasney Gardens and Country House are situated some 15 minutes due east of Carmarthen and provide a tranquil and relaxing day out for those interested in this old estate which has been lovingly restored in the last 20 years. Set in the historic Towy Valley we think you will enjoy visiting this very special place which has inspired so many over the years.
The garden and the shop are open nearly every day of the year - please check their website for more details or phone 01558668998
In June 2013 twitchers came from far and wide to see a rare albino jackdaw named 'Gwyn' (Welsh for white) by Aberglasney's head gardener Joseph Atkin which had taken up residence at the site and in 2014 another one has been spotted. Sadly these rare birds are often attacked by their rivals.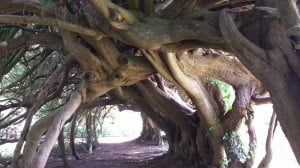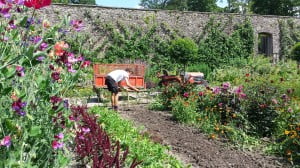 The gardens are most famous for some stunning flowers and vegetable areas plus of course the famous Yew Tunnel.