It has been announced that the third series of Keeping Faith will begin filming in this locality in 2020!
Read all about it here!
If you are keen to see some of the used locations we can point you in the right direction. Many who stay here at Old Oak Barn pop down to Laugharne of course where some of the filming of bth series so far was filmed. Two years ago I happened to be in the village one evening when filming was taking place. The photos below I took that evening and was politely advised by one of the crew not to use the two with Faith in before the 2nd series was aired!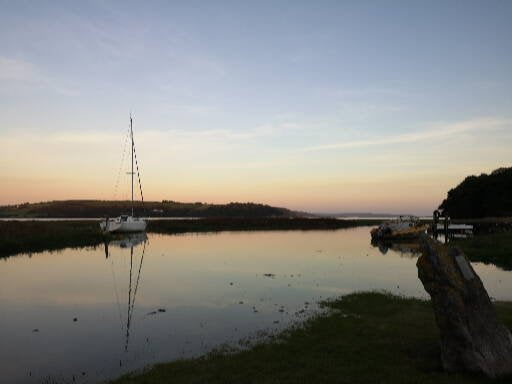 Filming starts next week I am reliably told! I think it will be aired in 2020 in October most likely first on S4C where it is called Un Bore Mercher. For both series so far each has been filmed twice once in English and once in Welsh. Its amazing to think Eve Myles learnt such fluent Welsh for the filming as it was thought dubbing would detract from the quality of the show! I wish I was as talented as that when it comes to learning the language!