Llandeilo Festival  Senses in 2017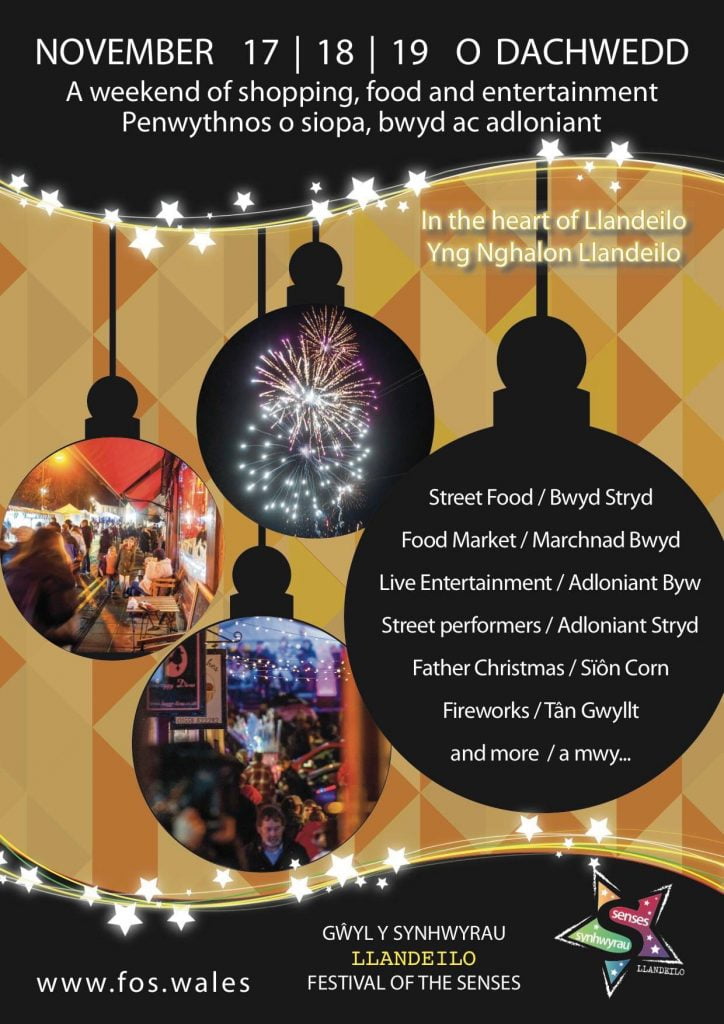 Llandeilo Festival of Senses is an annual free pre Christmas festival.  Located some 20 miles from Old Oak Barn the other side of Carmarthen, the very popular festival encompasses the towns shops, pubs, cafes and restaurants as well as offering Craft and fashion stalls, food stalls, buskers, entertainment and more.  Join the crowds in Llandeilo on the 17th - 19th of November, and get yourself in the Festive spirit!
There will be over 80 stalls this year with plenty of variety - many are located in the town centre - the map below gives an idea of what's what!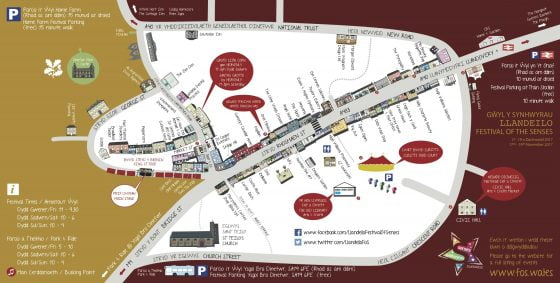 At the moment we have space for that middle weekend of November for anyone wanting to enjoy the Festival. The barn sleeps 4 quite comfortably and is very spacious inside.
We can also point you in the direction of some wonderful places to eat such as Wrights Food Emporium,
The Warren, Inn at The Sticks in Llanstefan and The Plough at Rhosmaen.