The Gate - St Clears
We recommend you visit this exhibition just 2 miles away in St Clears. As well as some fantastic art work there is a gift shop with local produce and crafts.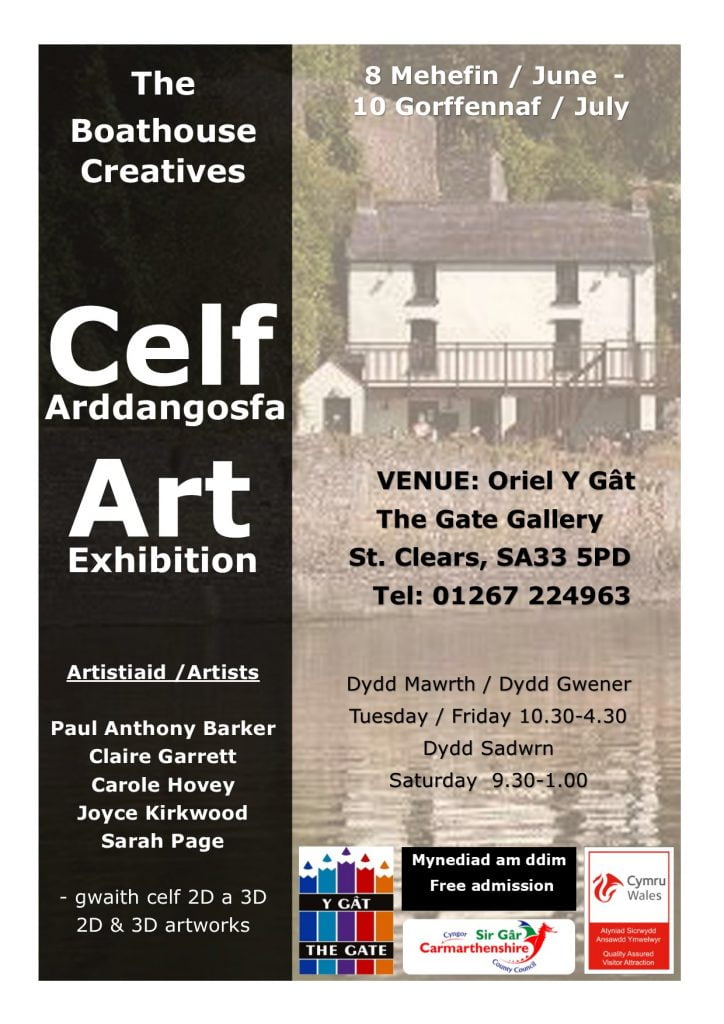 The local art exhibition - called The Boathouse Creatives - in St Clears, currently features 5 local artists who all have an association with The Boat House in Laugharne. They mostly work there or have recently worked there! I called in today to The Gate and was really impressed with this delightful exhibition. Each of the artists has several works being shown - some of which are for sale. It is free entry and the opening hours are Tuesday to Friday 10.30 until 4.30pm. Some of the artists are self taught and one is currently at the Art School in Carmarthen.
The artists include - Paul Anthony Barker, Claire Garrett, Carole Hovey, Joyce Kirkwood and Sarah Page. The receptionist gave me permission to use these photos.
As well as the art exhibition there are lots of lovely local crafts and goodies for sale. Cards, jewellery, a few toys and puzzles, honey and chutneys, books, prints and small gifts for all occasions are well presented and displayed. I recommend a visit - the exhibition is on until 10 July.