Malthouse Cafe in Narberth was a wonderful find the other day. You too will be in for a treat if you visit their lovely Walled Garden for freshly made tasty snacks. I'd recommend their coffee and walnut cake. You can also choose to sit inside if preferred. Opening hours are generally 10.30 to 4pm. Closed on Sundays. Mob contact is 07900146985 Reviews are very positive!
Fantastic fresh food. We enjoyed lunch in the cool of the interior. The leek & potato salad, and the haloumi roll were both delicious. Very friendly staff.

What a lovely cafe. Your walled garden is an oasis of calm and your carrot cake is delicious!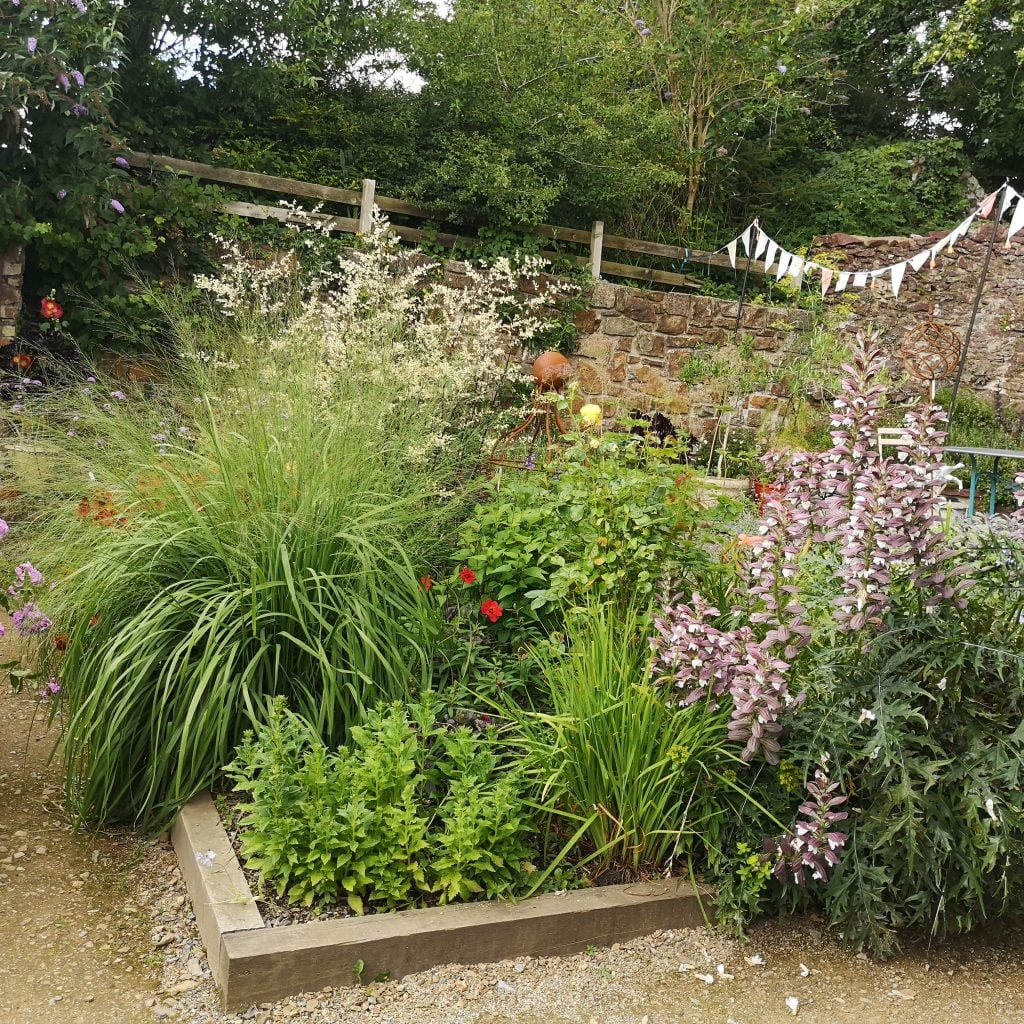 Where is Malthouse Cafe?
Set behind the Malthouse Antique centre which has been established in Narberth for many years at Back Lane off the High Street. SA677AR - phone 01834860303 for the shop. Best to park at the top end of the High Street behind The Hwb which we can also recommend then and wander down popping into all the wonderful small independent shops on the way!