Mwnt
Less than an hour away from Old Oak Barn is the prettiest beach on the north coast of Ceredigion that we know! It is most famous for being a good place to spot dolphins and when we went in September recently we took a long walk along the coast plus had a look inside the little church. This photo I took several years ago now off the Pembrokeshire Coast when we were lucky enough to see over a hundred dolphins in one single day! The best way to see them at Mwnt is to catch a boat ride from Newquay OR you may be lucky and spot them from the Coast Path.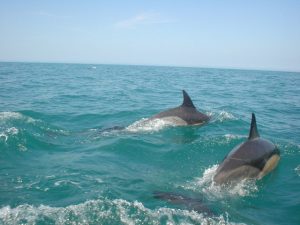 The Chuch of the Holy Cross is hundreds of years old - is immaculately kept - and is usually open too.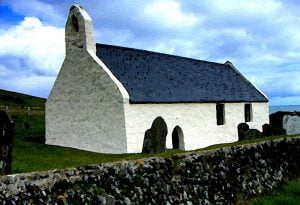 Inside you can read about its history -  The Church of the Holy Cross (Welsh: Eglwys y Grog) is an example of a medieval sailor's chapel of ease. The site is said to have been used since the Age of the Saints, but the present building is probably 14th century. It has an example of a 12th or 13th century font made of Preseli stone. Mwnt was a civil parish in its own right for several centuries, but before the 17th century it was a detached chapelry of the parish of Llangoedmor. It is a Grade 1 listed building.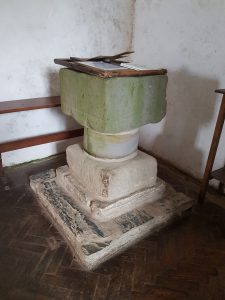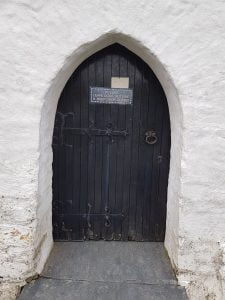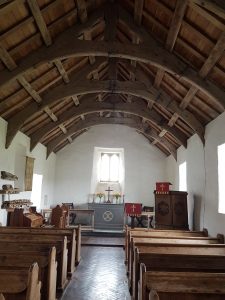 The beautiful beach but not the church is owned by the National Trust.