Ramsey Island
Off the northern tip of St Bride's Bay in the very west of Pembrokeshire you will find Ramsey Island which is owned by RSPB. The best way to see it is to get a boat trip either around the island which is what we did last week or spend the day on the island exploring on foot.  Voyages of Discovery  a local long established family business is a good choice to plan your adventure! The boats are all well maintained and the staff professional and knowledgeable paying attention to your safety at all times. Ramsey Island has some of the finest cliff scenery in Wales.
Launching from St Justinian's you will have the opportunity to see the new lifeboat station which we are told will open in 2017. The old one is for sale apparently for a cool half a million pounds!  It will no doubt need a lot more than that to turn it into a house - but what a setting for anyone who does!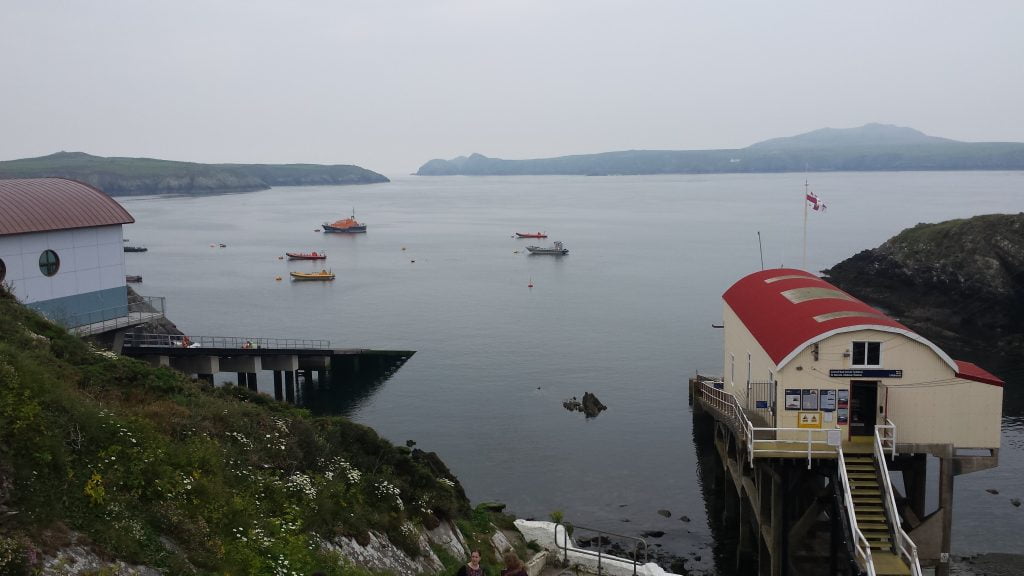 The trip around Ramsey Island was breathtaking - the RIB seats up to 12 people and was very comfortable. The two guys from Voyages of Discovery knew a lot about the island - its history - birdlife - archaeological rock formations - flora and fauna - and of course about its resident seal population. We saw oyster catchers, guiellemots, razor bills, choughs, gulls, and I caught sight of the resident peregrine falcon too.  There are also just a few deer left on the island too.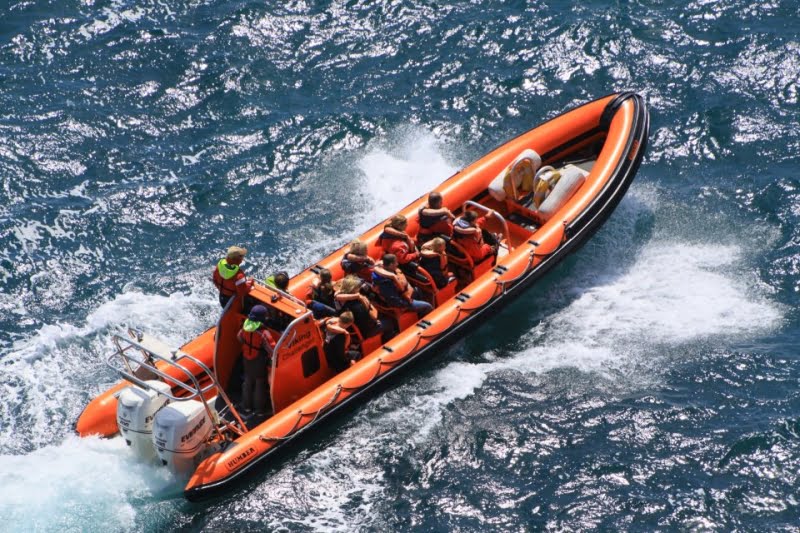 Atlantic Grey Seals breed on Ramsey and many visitors to Old Oak Barn enjoy a ride around the island to see them. Check out this video to see a glimpse of the beautiful island - do visit if you can - we think you will have a "whale" of a time!