Shoreline Cafe Saundersfoot
We stumbled across a wonderful place to have a coffee or light lunch - The Shoreline Cafe in Saundersfoot - the other day.  It is less than 30 minutes from Old Oak Barn.
Renovated in the past couple of years you will find the cafe overlooking the beach with access from the street which leads to the tunnels. The balcony is only small but if you are lucky enough to get there before others you can sit with a wonderful view across the bay and imagine you are on the Med. If you park in Wisemans Bridge, as many do, and take the short walk across the beach if the tide is well out or through the tunnels if the tide is in, it will be one of the first cafes you come to. While reviews are a little mixed online we loved our coffee and tea cakes!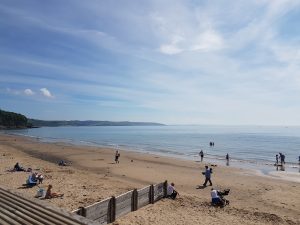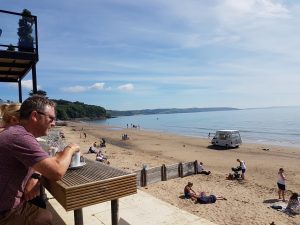 The picture below is of the harbour at the southern side of Saundersfoot - currently Phase 2 of the Harbour development is taking place in the small town which may well see a boost to tourism in the area generally ....... you can read about it .... here!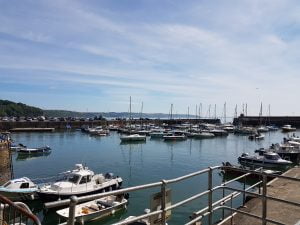 The plans are impressive and intend to :-