St Crannog's Statue - Llangrannog
St Crannog's statue Llangrannog stands tall and proud over the small seaside village.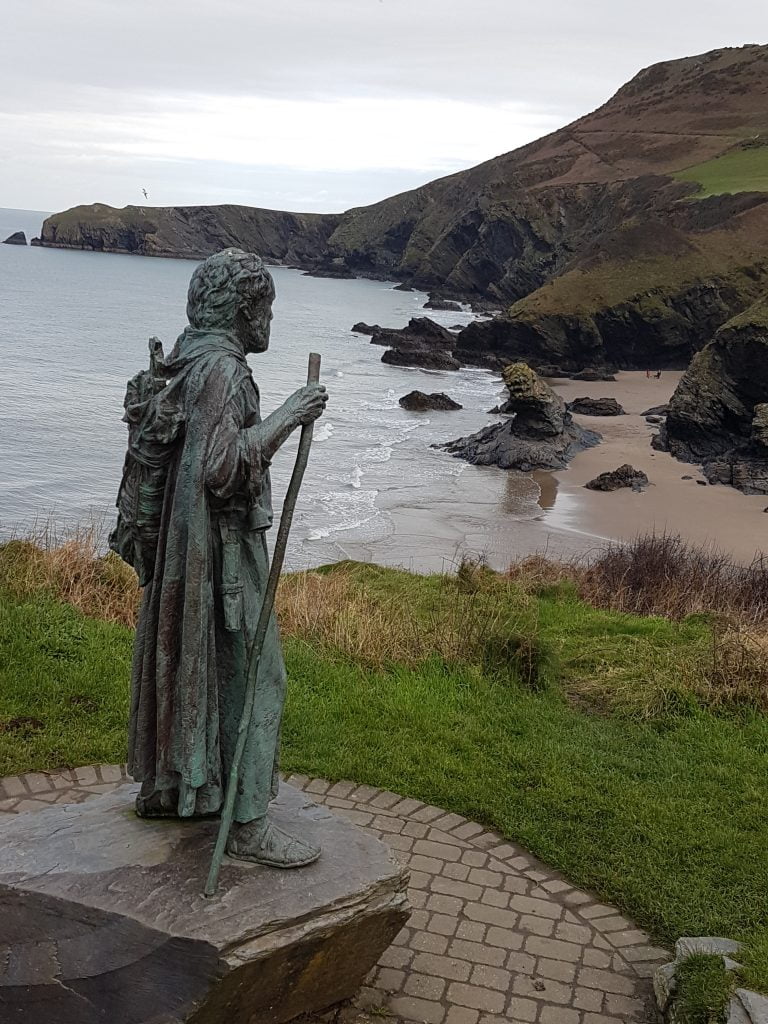 This lovely resort on the north coast of Ceredigion is less than an hour from Old Oak Barn.
A few years a go a huge bronze statue was carved and placed overlooking the small bay. It is impressive! It commemorates St Crannog and was created by the talented and well known sculptor Sebastien Boyesen, who lives in Llangrannog
It is said that Crannog was the grandson of Ceredig, a 5th century Prince of Ceredigion. He developed a religious community and settlement close to the present site of the small church in Llangranog. He travelled the Celtic world, establishing religious communities in Somerset, Cornwall, Brittany and Ireland.  Another myth speaks of the rock on the beach which is clearly visible in the photo beneath as being a tooth which was spat out by Bica the giant when he suffered a bad toothache! He too  lived in the Ceredigion area.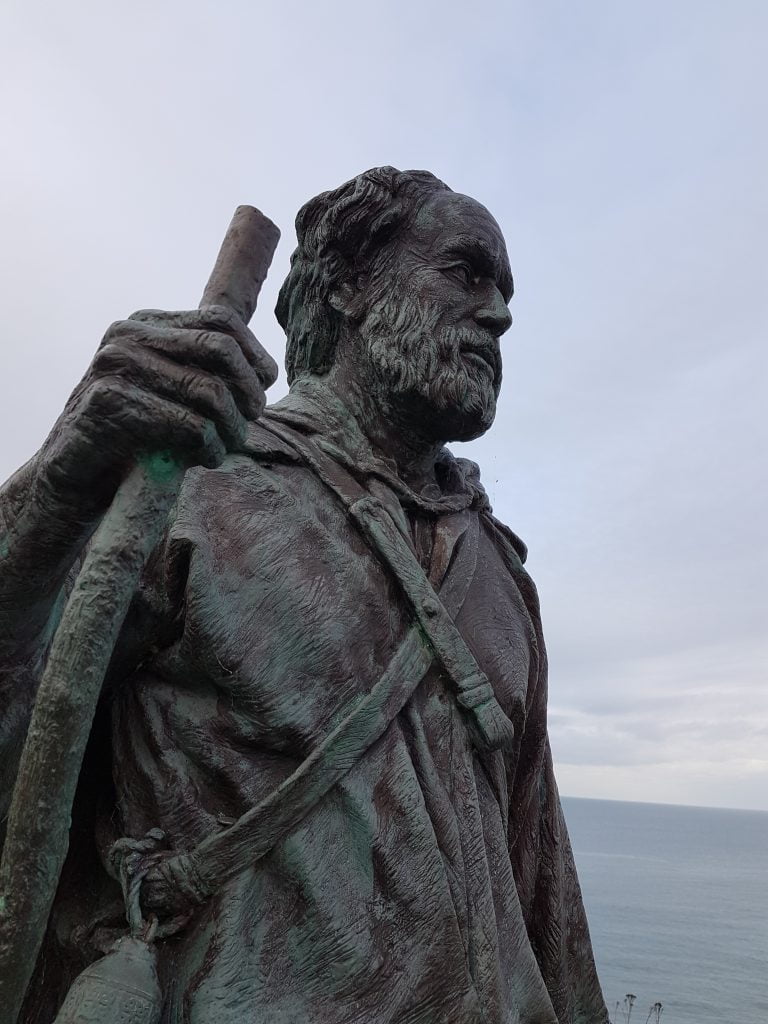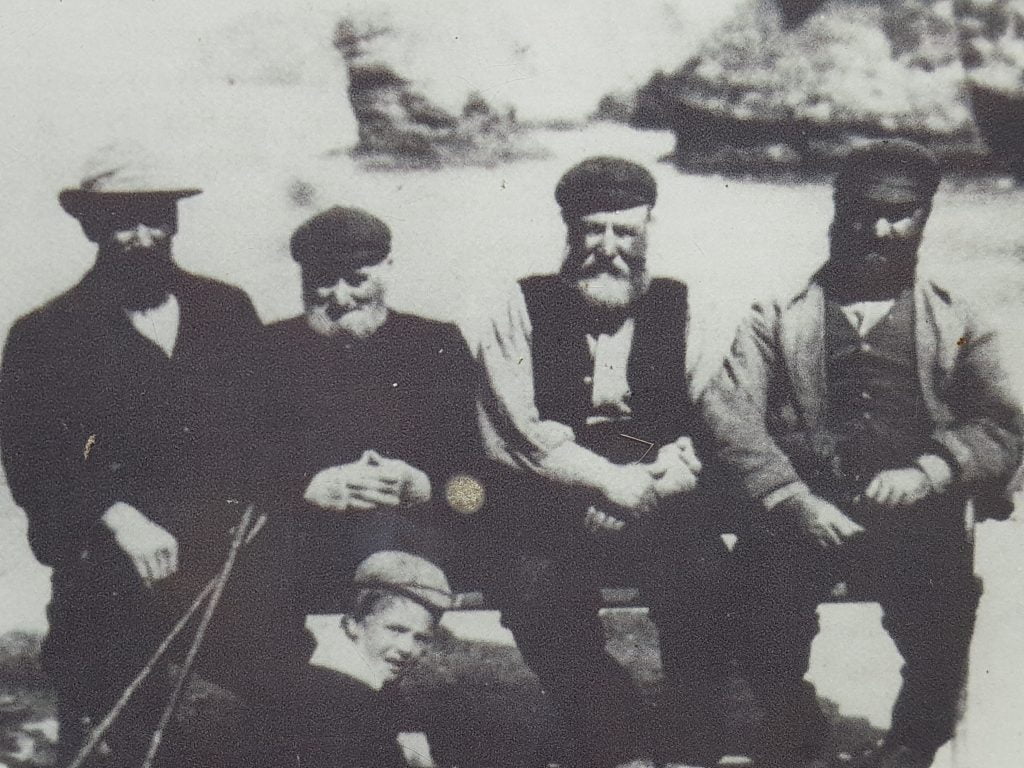 Bica's tooth is visible again in this very old photo of local fisherman.
Llangrannog (sometimes spelt as Llangranog) is a small, coastal village and seaside resort in Ceredigion, Wales, 6 miles (10 km) southwest of New Quay. It lies in the narrow valley of the River Hawen, which falls as a waterfall near the middle of the village, and is on the Ceredigion Coast Path. It is very popular and the walks to and from Llangrannog are spectacular on the Coast Path. Parking is limited in the village itself but there is an efficient park and ride from the top of the village. The cafes and pubs in the village do a roaring trade and are open limited hours in the winter months.