Toddler Friendly Breaks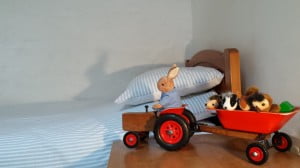 Toddler friendly breaks are very popular at our lovely holiday let in Carmarthenshire. Here at Old Oak Barn we have always welcomed children of all ages - and out of the school holidays we often have little ones staying.  Parents often tell us that their toddlers and babies sleep very well in the barn - I think its because of the high ceilings and great ventilation!
We supply suitable age related toys, puzzles and games. We have an activity mat for babies as well as changing mats, cots, high chairs, baby bath and a potty! We have two of each in case twins arrive!  Being a twin myself I know how important it is to be well catered for!
Lots of toddler friendly Brio and Duplo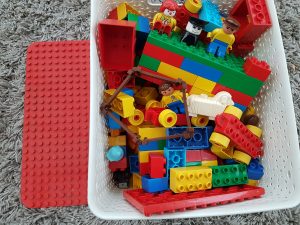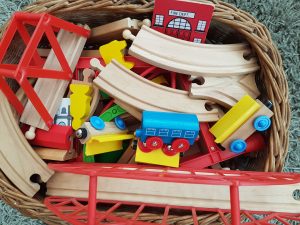 If you would like to know more on where to go or on what to do with your little ones while staying here please visit our website pages specifically written to provide lots of relevant information. You will find the link at the top of this page. Children will enjoy feeding the chickens and collecting the eggs - my chickens are very tame and love to be talked to.