The highlight of my garden this summer has to be the poppies! I have grown almost 10 different varieties. Many self seed every year but this year I have had a few new ones too. What's not to love about this one!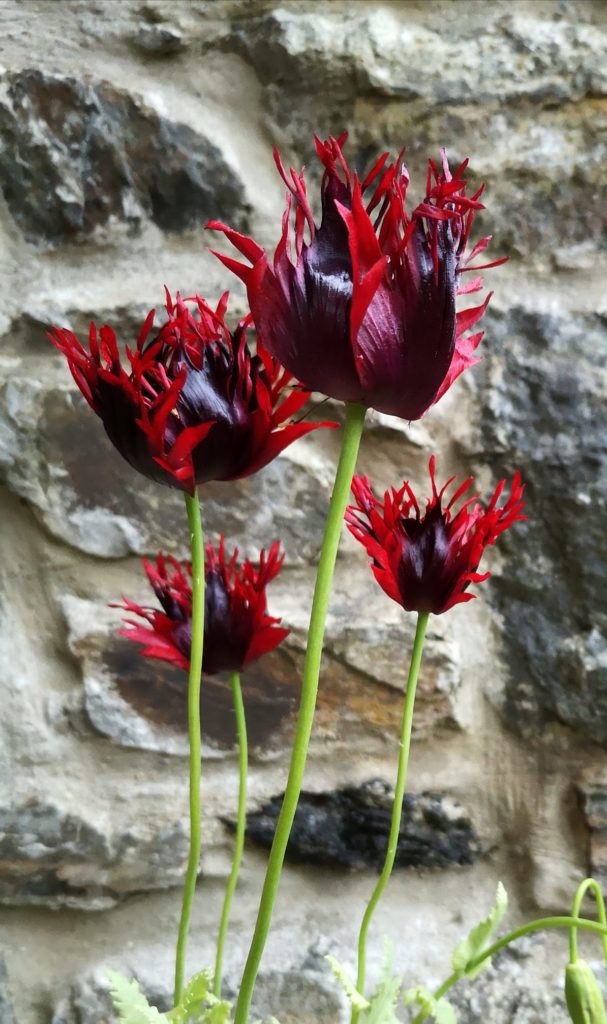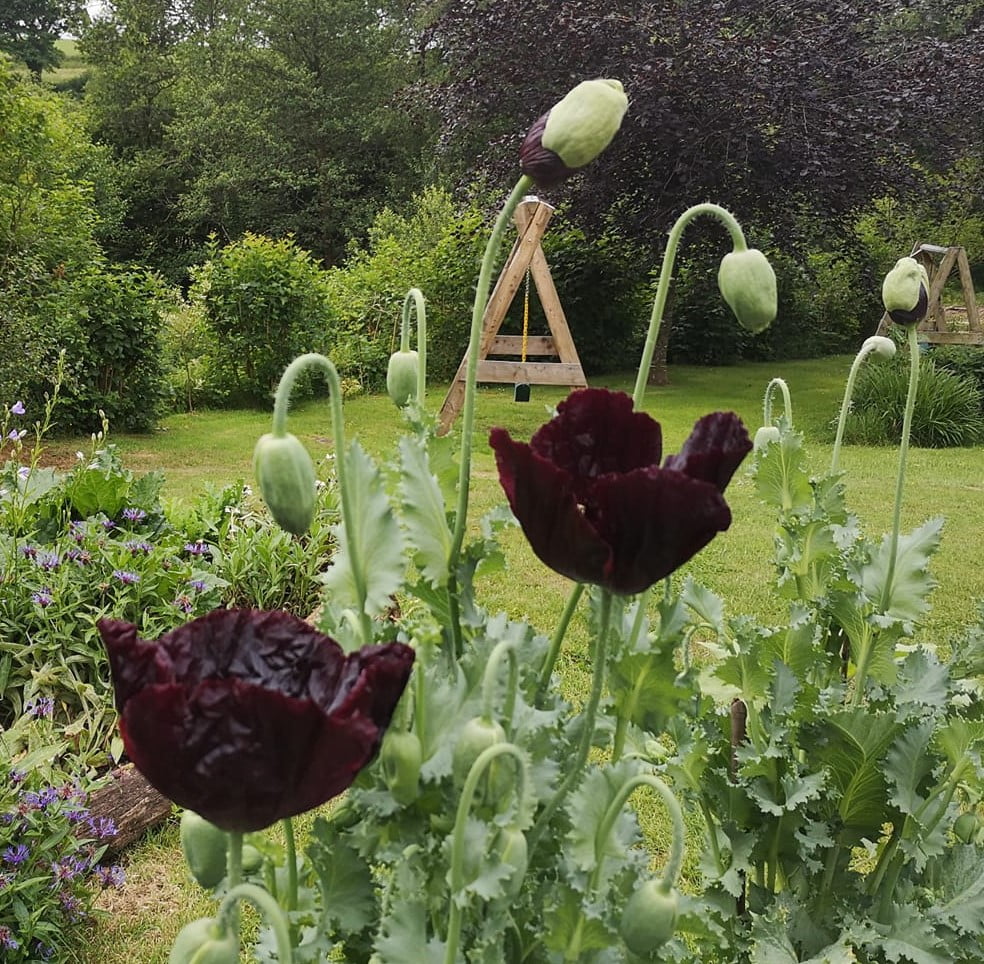 Poppies
come in
every
colour!
The wonderful thing about growing poppies is that once established in your garden they self seed very easily! In addition they have a very long flowering season - March to November in many cases. Collecting seeds and swapping with friends and family brings a lot of pleasure. They are delicate flowers, the bees love them, they blow in the wind creating dainty shadows .... I could wax lyrical about poppies for a long time.
2020 has been a challenging year for many. But something that has benefitted is likely to be people's gardens including flower gardens. If you come and stay here it is very likely you will return with either some seeds, a cutting or a root to bring you lasting memories when you go home. Today as we close again for lockdown number 2 in Wales - the so called Firebreak - my visitors left with some white phlox, some pale blue campanula plus a small rockery saxifrage as I call it!