Wrights Food Emporium
For those who like somewhere a little different and who love great tasting food guaranteed to be freshly prepared then we recommend a visit to Wrights Food Emporium which is about half an hour from Old Oak Barn.  It is situated in a wonderful old pub in the village of Llanarthne in the Towy Valley and is run by Simon and Maryann Wright who clearly have a wonderful eye for detail in everything they do! We rate it highly!  Earlier this year Wrights made it onto the 40-strong list of top restaurants in the whole of the UK, compiled by Observer Food Monthly.  There are only 2 other Welsh names on this list! It also has a lovely deli which sells all sorts of goodies. So, it claims to be somewhere a little bit different and a little bit special and we think you will agree it is! The bread there is heavenly. Recently our visitors have eaten there while staying here more than once because it is such a handy stop off if you have been to Dynevor, Aberglasney or The Gardens of Wales and the quality is guaranteed.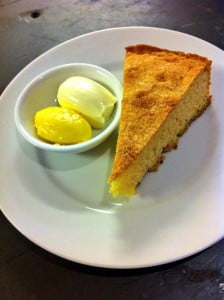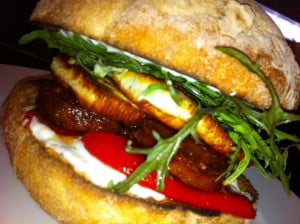 A selection of their food!  All served with a smile!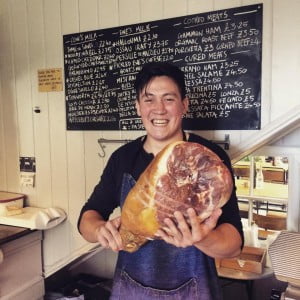 Occasionally there is live music in the bar usually on a Sunday. Keep an eye on the website for more details. Coming up soon on Sunday 27th is Scott Davis Harvest Special - 6 courses and a glass of something on arrival: £37.50

Oh yes!  They also stock Beavertown Beer brewed in London!
But remember there are interesting opening hours! And you cannot always book in advance. Phone 01558 668929 for more details.
Monday — Tuesday
11am - 7pm
Wednesday — Thursday
9am — 7pm
Friday — Saturday
9am — late
Sunday
11am — 5pm