Towy Valley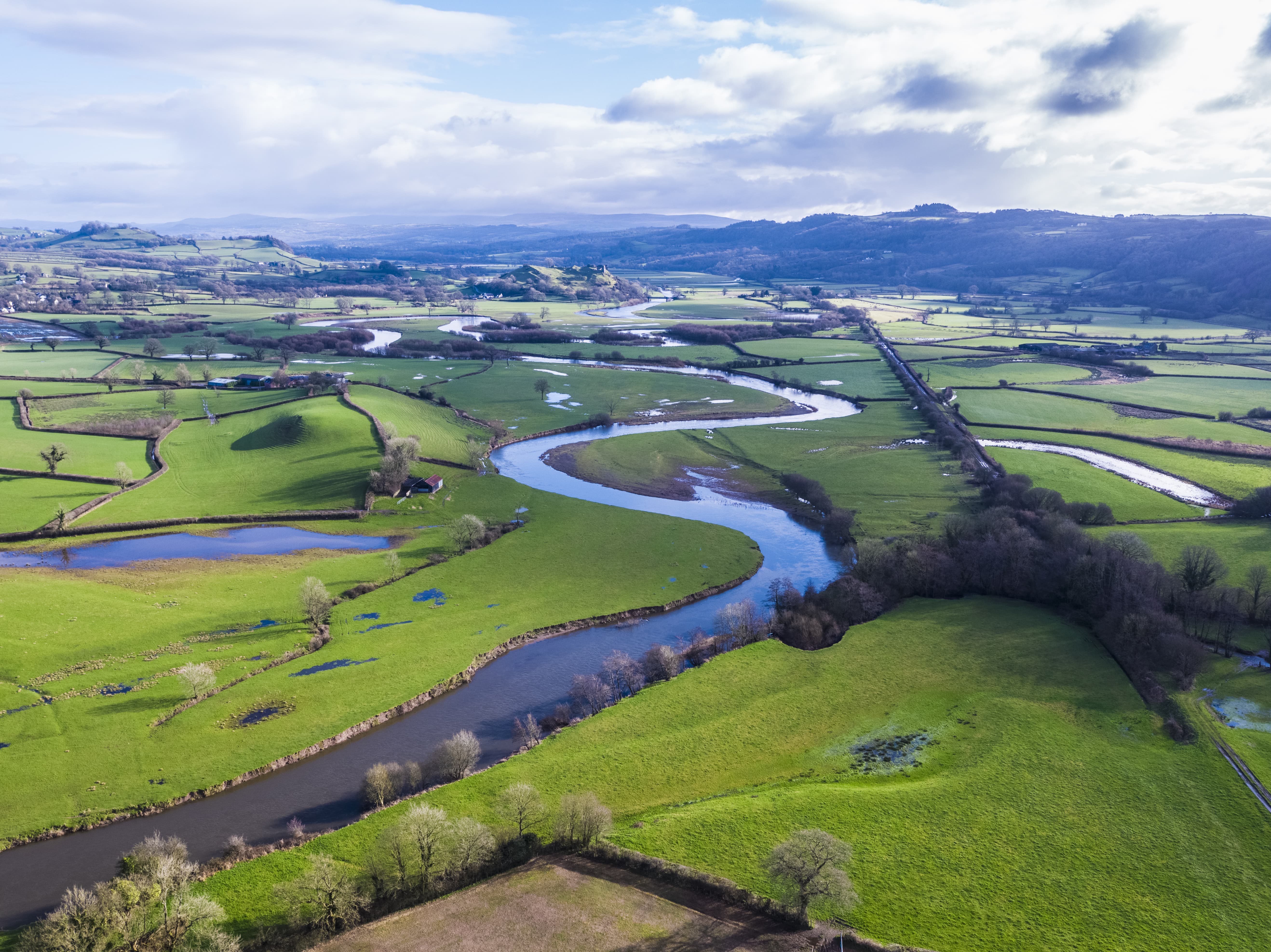 The Towy Valley is one of the most beautiful in the whole of Wales; the River Towy itself is the longest flowing river which is just in Wales, at well over 70 miles. In the distance of the picture above you can see Dryslwyn Castle a famous landmark in the locally.  But there are several castles in the Towy Valley.
The river rises in the Cambrian Mountains of Mid Wales and flows into Llyn Brianne a lake created in the late 1960s to control the flow of the river to provide water extraction further down the valley. This lake ran very low this summer 2018 when there was a shortage of rainfall and the flooded buildings were exposed once again. I remember well when they were last exposed back in the early 1980s.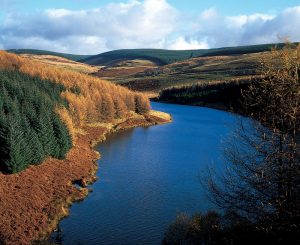 From the wilds of Mid Wales the Towy flows past the many pretty but small market towns in the county, These include Llandovery, Llandeilo and Carmarthen and then past Llanstefan into Carmarthen Bay.  As it enters the sea, the Towy is joined by the Rivers Gwendraeth and Taf.  It is the Taf which comes out at Laugharne to which many of our visitors go and are astounded at the tranquil beauty of the estuary. The Towy Valley has lots of birdlife including dippers, grey wagtails and cormorants and is famous for salmon and sewin and more recently otters too.  If you go to Paxtons Tower near Llanarthne you will get wonderful views of the valley.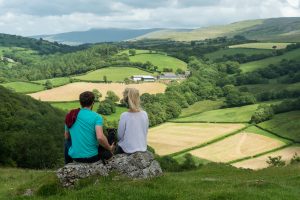 In recent years Carmarthenshire and the Towy Valley in particular have become one of the most popular cycling destinations in the UK.
Visit this link here here if you are keen to find out about the many cycle trails which have been developed in the valley. Or click here to see our previous blog. If you would like to bring your bikes when staying at Old Oak Barn we have safe and secure storage available.

The youtube link below says it all!
Photos courtesy of Discover Carmarthenshire - thank you.